Tours around the Szczecin Lagoon
Discover the area around the Szczecin Lagoon — from land, water or air; on foot, by bike or on four wheels.
Pomerania, whose name originates from the Slavic for "by the sea", is today a vacation region with vast white beaches, dense forests, old trading towns, quiet villages and mysterious places such as the sunken Vineta.
By car from Anklam to Szczecin to the museum
This charming, little used route leads from Anklam via Ueckermünde, Mönkebude, Luckow and Hintersee to Szczecin. The goal is the passage through the forests of the Haff hinterland, and it's worth making stops in the former fishing villages. At the Ahlbecker Seegrund nature reserve, just before Hintersee, the journey slows down on the original cobblestones.
A faster route (1:30 h/88 km) leads along the main B 109/B 104 roads.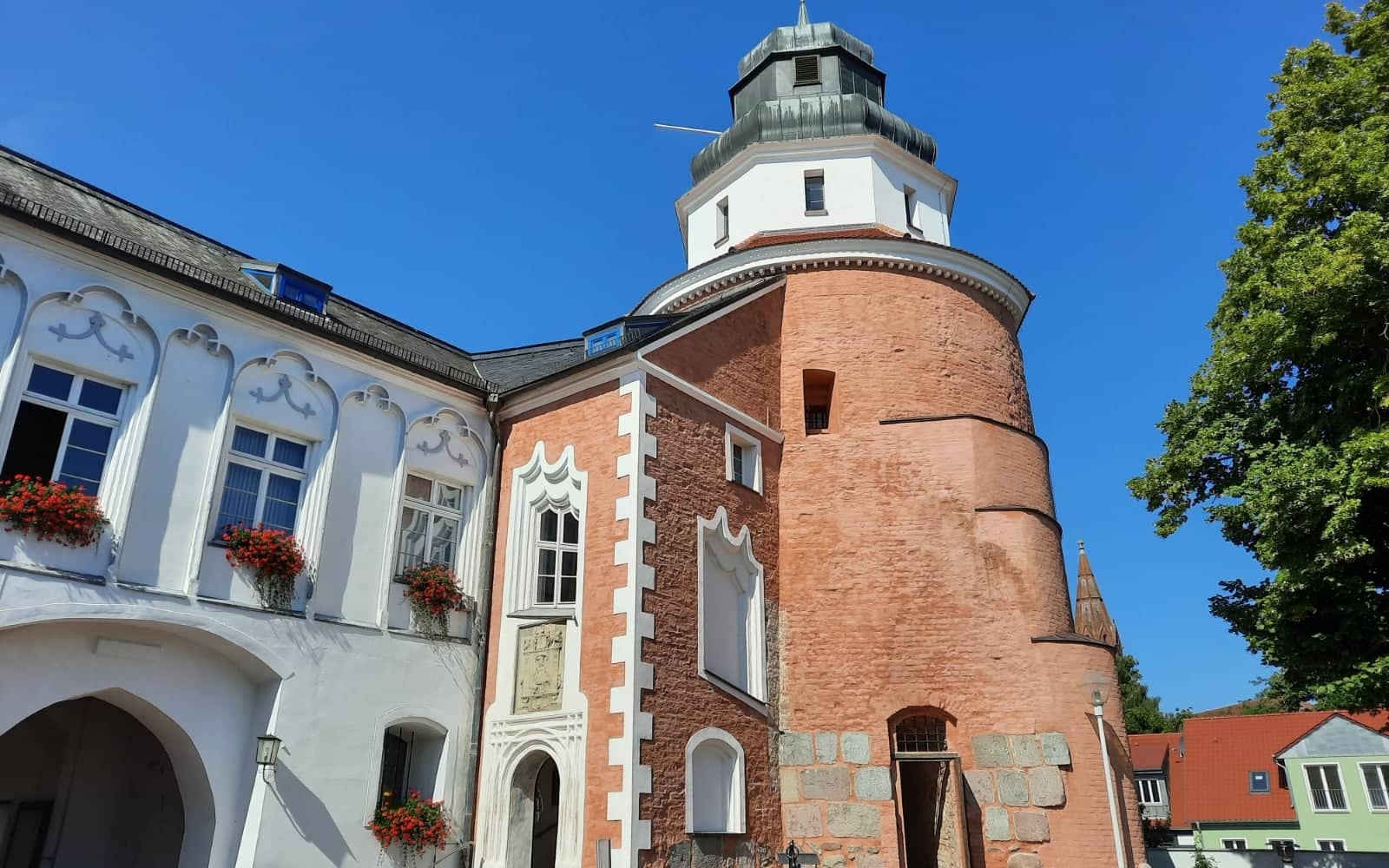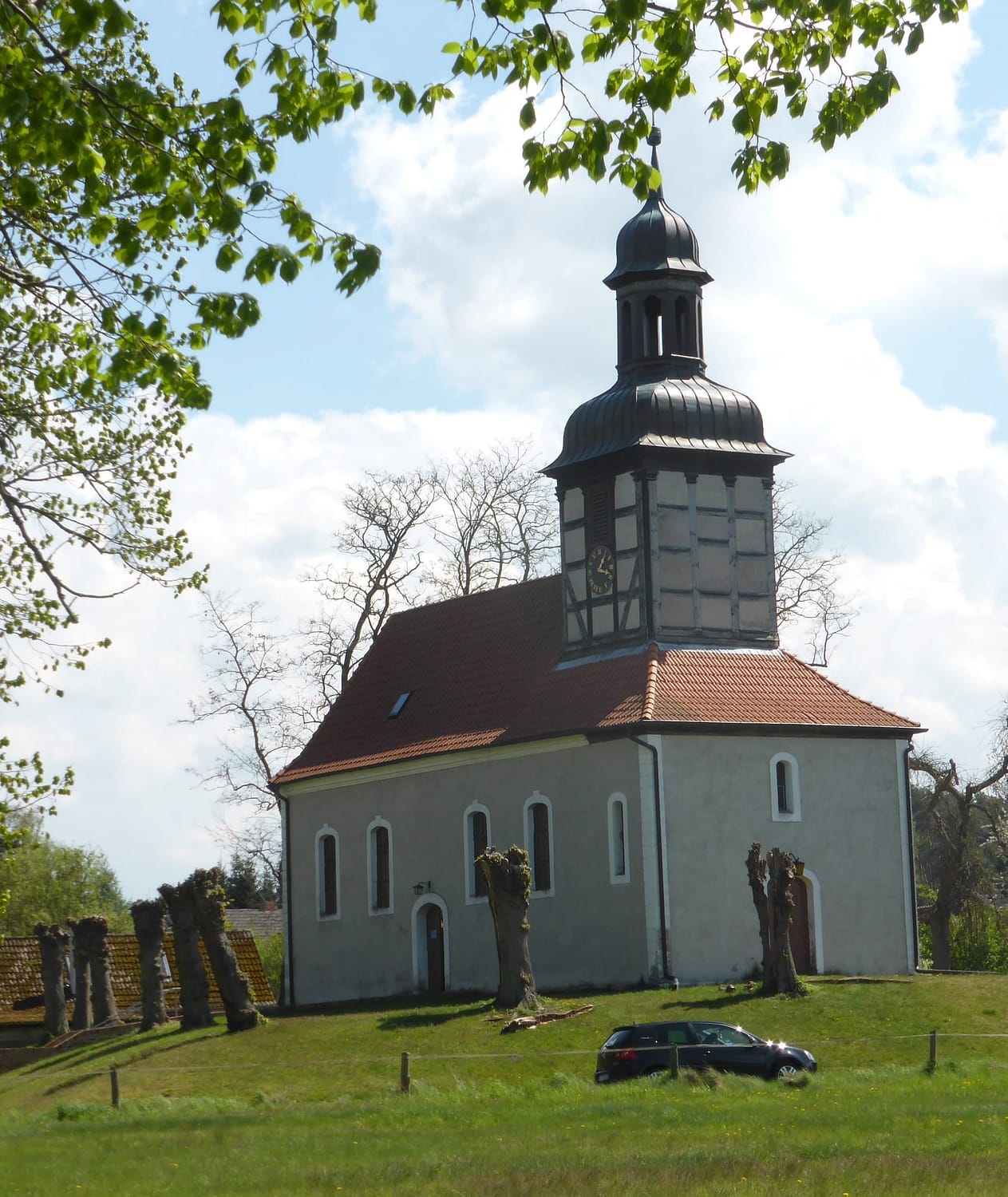 By car from Anklam to Szczecin
North with a stopover on the Baltic coast:
Taking in bridges and free ferry connections, this route goes from Anklam to the Usedom coastal resorts of Heringsdorf, Ahlbeck and Świnoujście, and from there onwards via Misdroy and Kamień Pomorski before finally crossing the Oder to Szczecin. This charming tour is suitable as a day trip with a longer stop in the Baltic Sea resorts.
Travel time: 3.5 hrs/195 km
Sightseeing flight over Western Pomerania
See the region from above:
With the hot air balloon, you're guaranteed to get the best overview of the diverse landscapes around the Szczecin Lagoon. You can start your airborne adventure on the mainland from Anklam, Pasewalk and Szczecin, and on the island of Usedom from Peenemünde and Zirchow.
Choose and book your tour via the portal: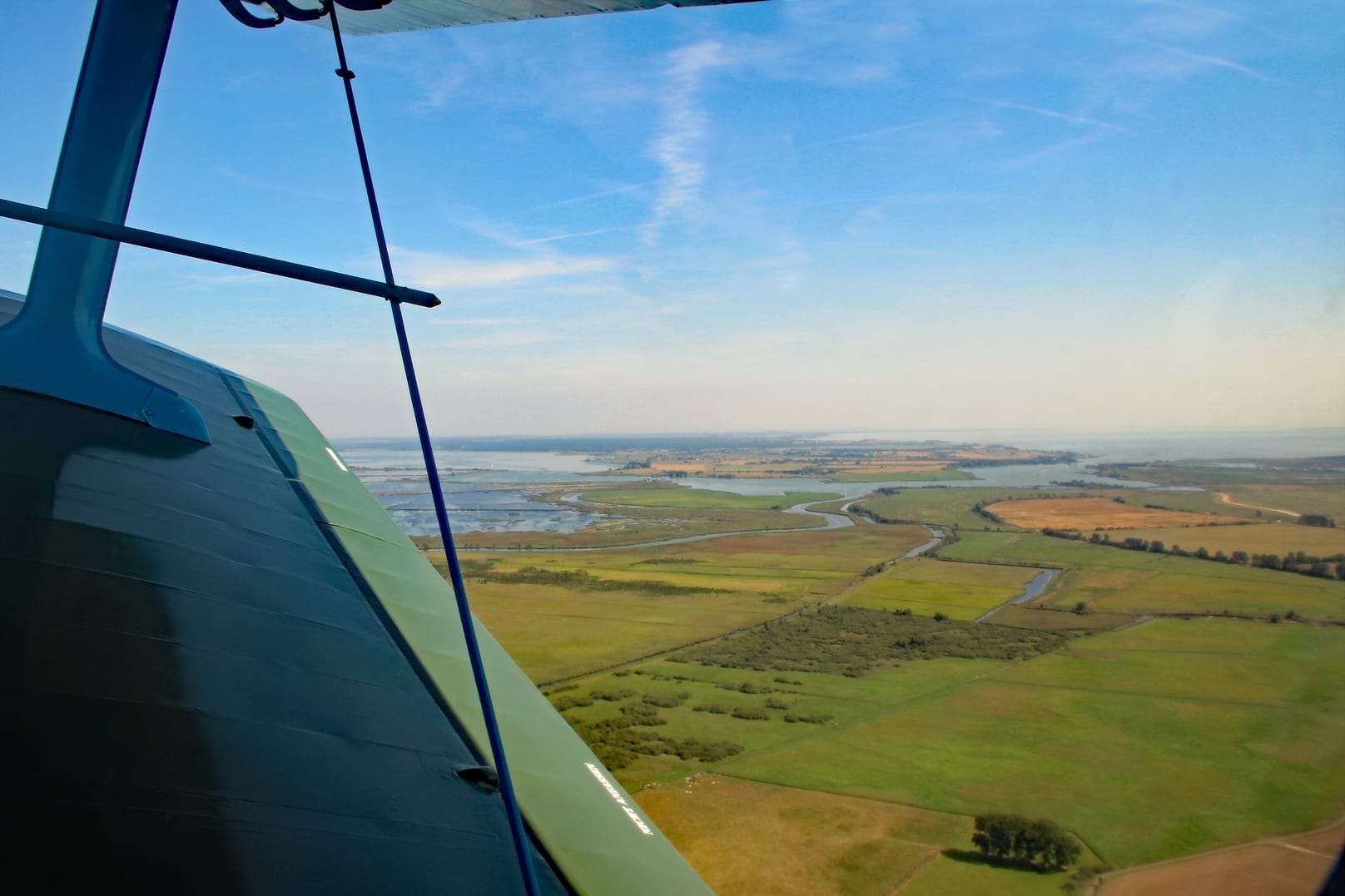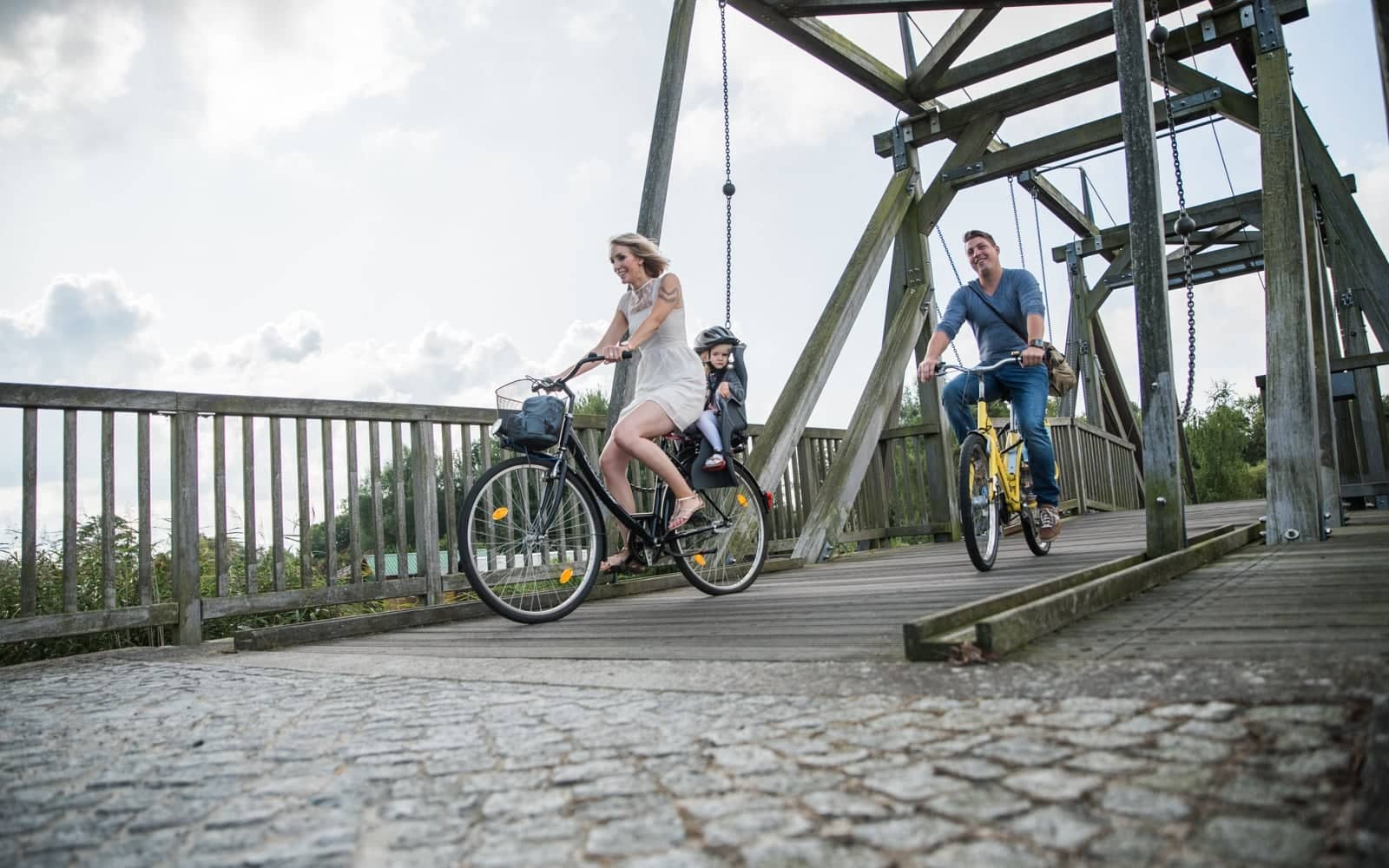 Around the Lagoon by Bike
The Szczecin Lagoon circuit:
The 310-kilometer journey around the Szczecin Lagoon promises boundless cycling pleasure in the truest sense of the word.
You'll go via Usedom and Wollin, through splendid seaside resorts, small villages and unspoiled countryside, from Germany to Poland and back again.
Difficulty: Medium
Distance: 410 km
Stages: 7 days
Ascent (total): 458 m (elevation gain)
Descent (total): 458 m (elevation loss)
Around the Lagoon by Bike
Some of the most fascinating aspects of the sun-soaked island of Usedom are its charming contrasts. While the 42-km-long sandy beach is lined with glamorous seaside resorts like white pearls, the hinterland inspires with mysterious forests and quaint fishing villages.
The contrast of beach and sea, nature and the idyllic countryside promises a delightfully varied vacation.
Difficulty: Medium
Distance: 161.1 km
Duration: 11 hrs
Ascent (total): 502 m (elevation gain)
Descent (total): 502 m (elevation loss)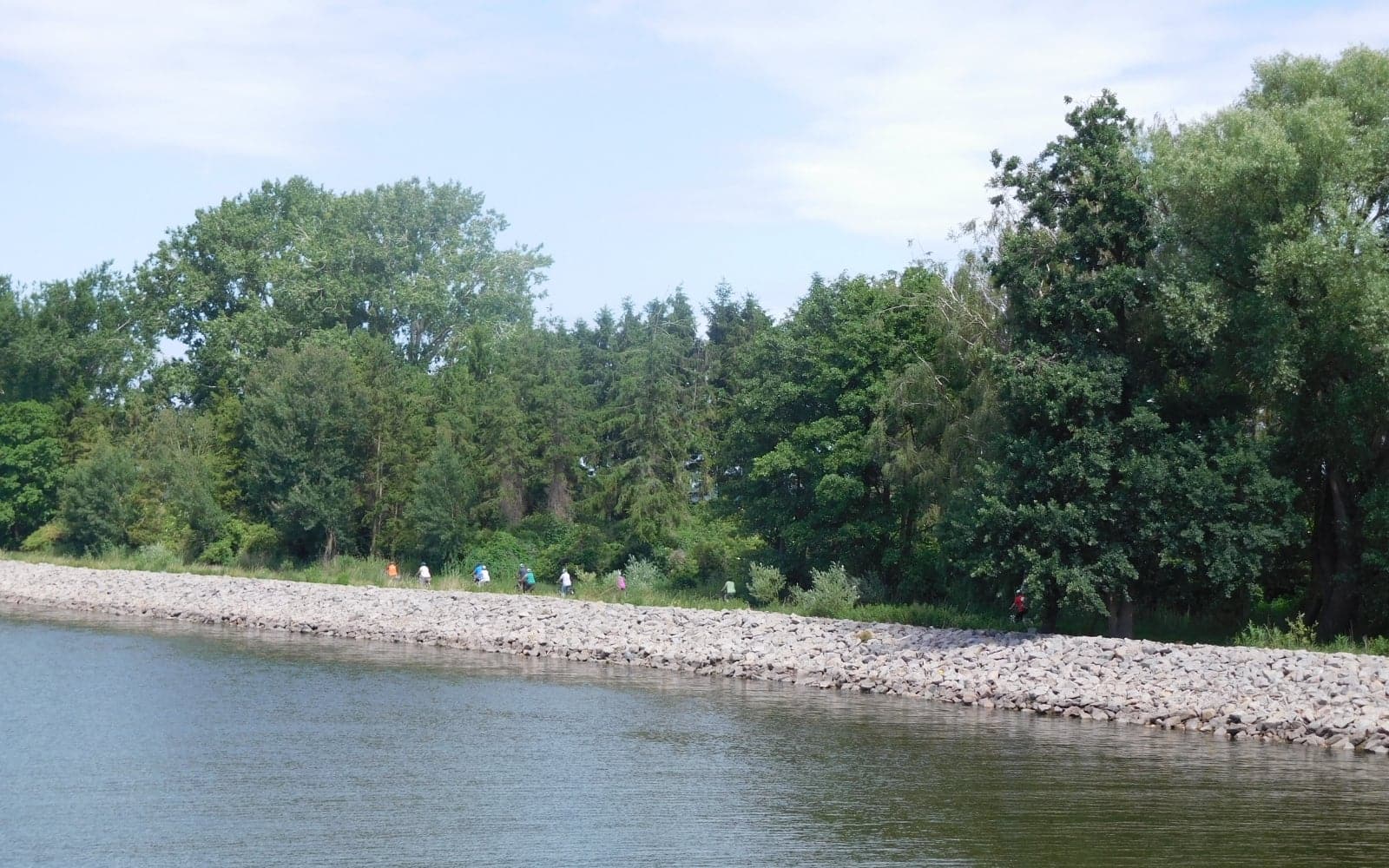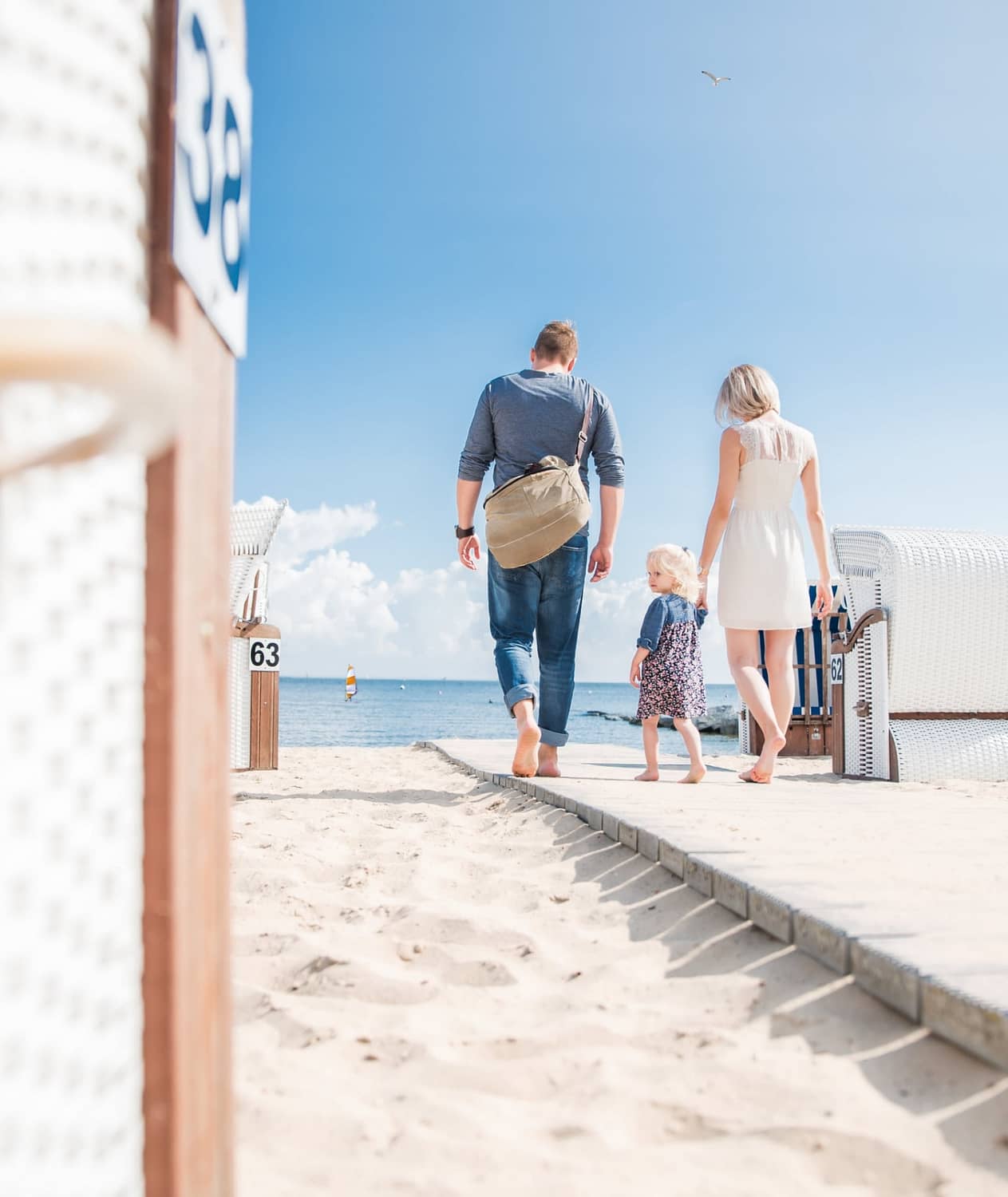 Usedom: Beach tour from Peenemünde to Kölpinsee
Difficulty: Medium
Distance: 32.2 km
Duration: 8 hrs
Ascent (total): 70 m (elevation gain)
Descent (total): 70 m (elevation loss)
Usedom: From Zecherin to Karnin Bridge
Difficulty: Easy
Distance: 4.8 km
Duration: 1 hr 10
Ascent: 1 m (elevation gain)
Descent: 15 m (elevation loss)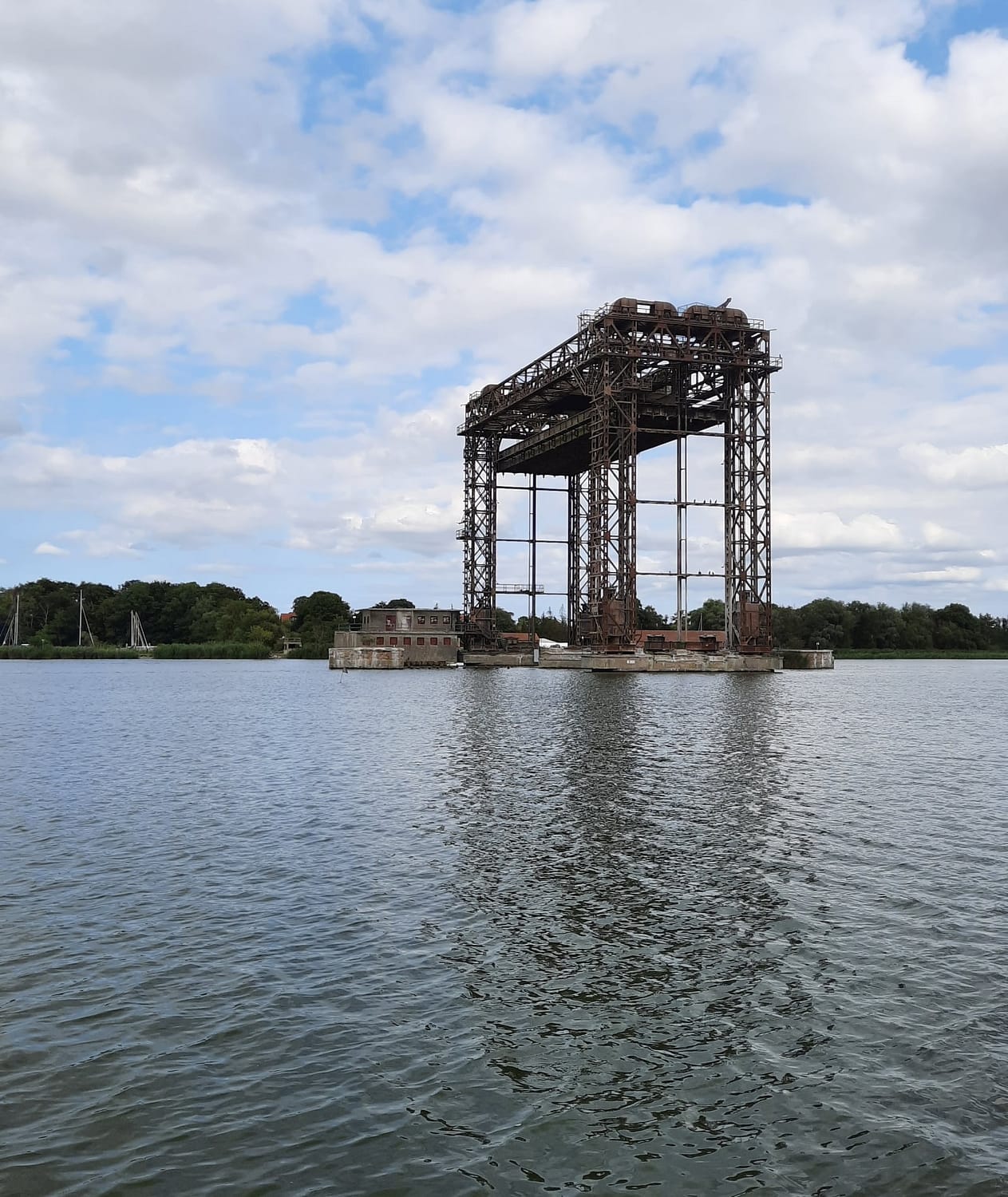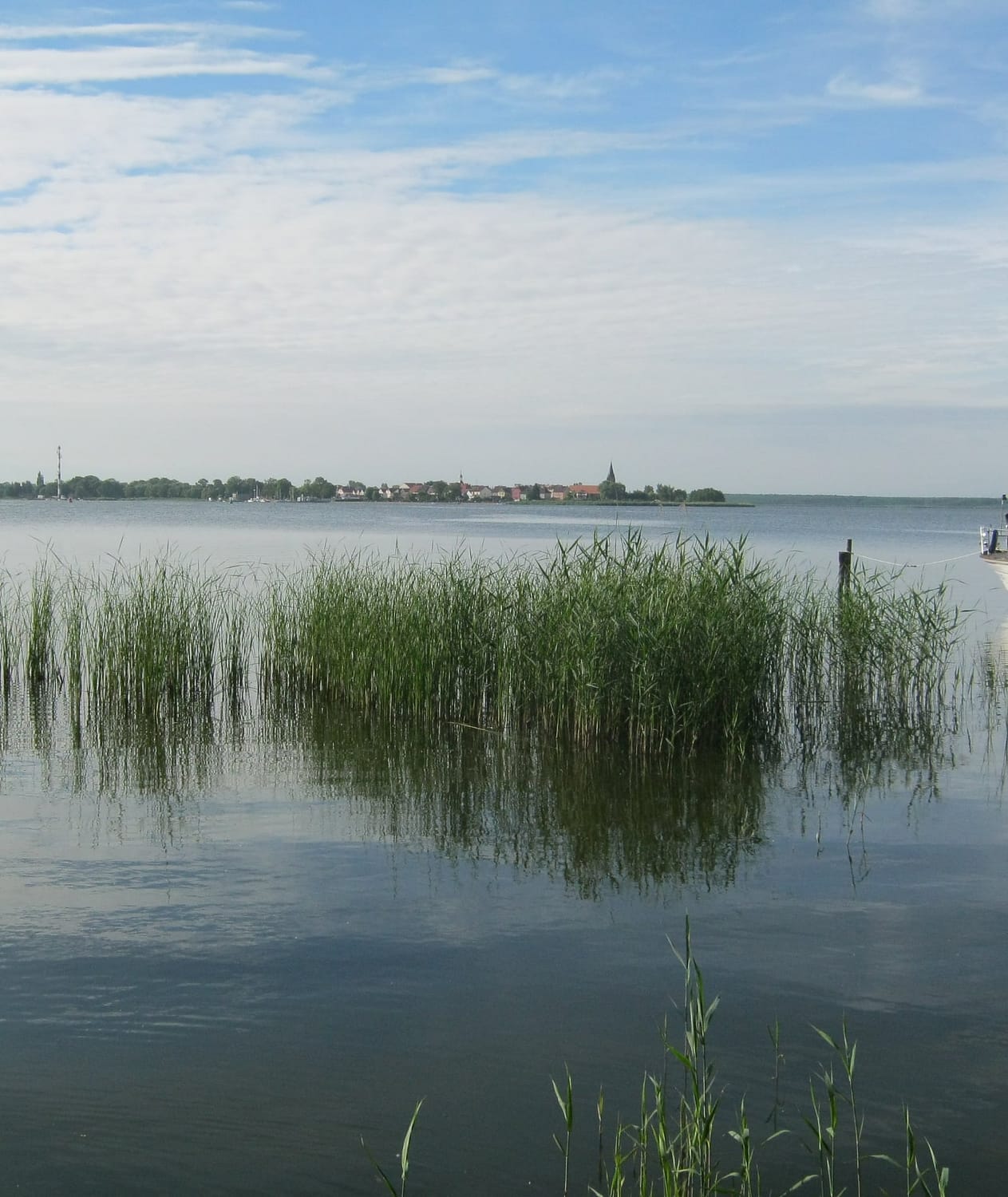 Usedom: Round trip Rankwitz-Krienke-Morgenitz
Difficulty: Medium
Distance: 12.9 km
Duration: 3 hrs 10
Ascent (total): 43 m (elevation gain)
Descent (total): 43 m (elevation loss)
From Ueckermünde to Bellin
Difficulty: Easy
Distance: 7.4 km
Duration: 2 hrs 40
Ascent: 8 m (elevation gain)
Descent: 7 m (elevation loss)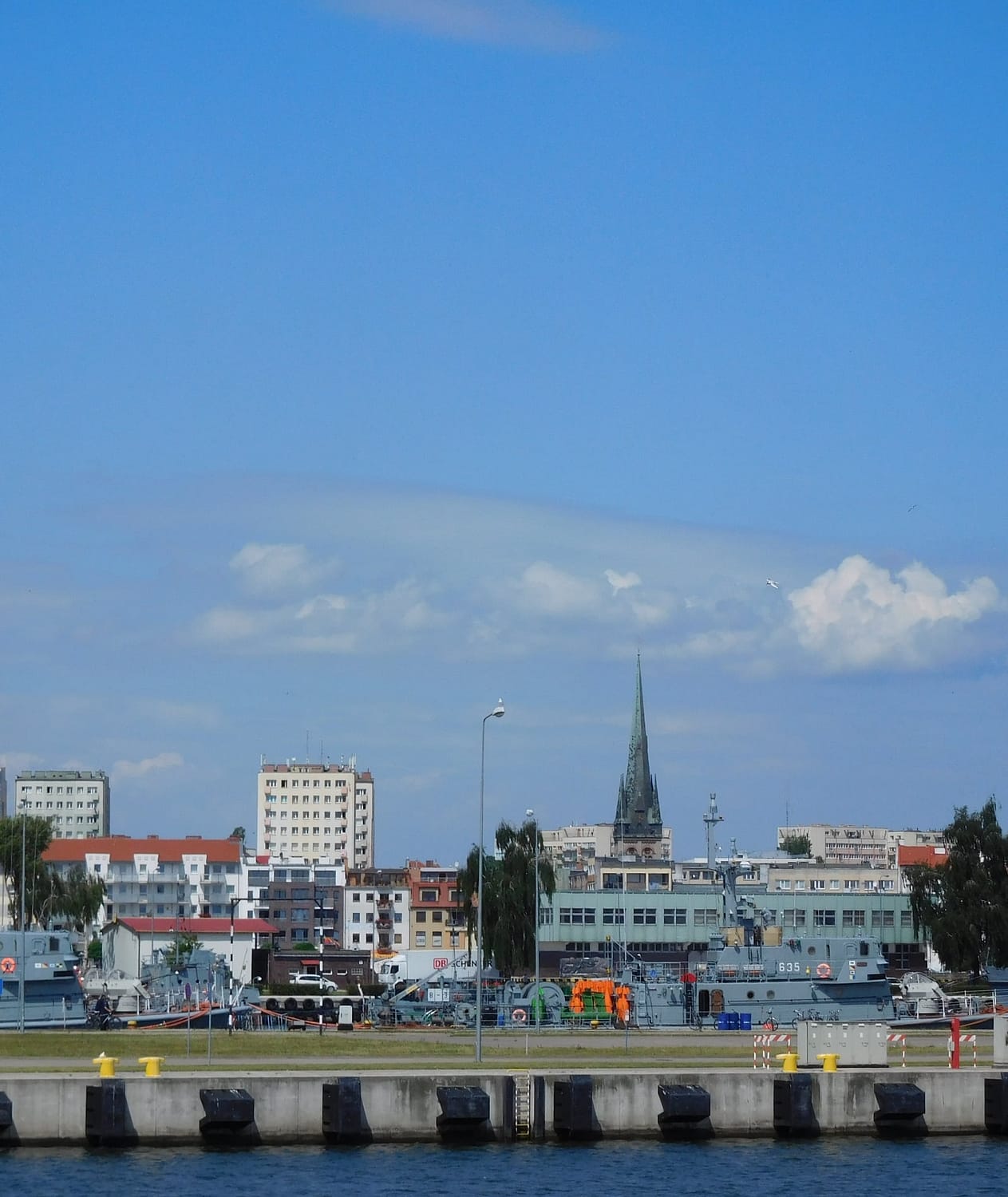 On foot through the city center of Szczecin
Difficulty: Medium
Distance: 10.1 km
Duration: 2 hrs 40
Ascent (total): 60 m (elevation gain)
Descent (total): 60 m (elevation loss)
Międzyzdroje: Along the Baltic coast through the National Park
Difficulty: Easy
Distance: 6.51 km
Duration: 1 hr 45
Ascent (total): 70 m (elevation gain)
Descent (total): 70 m (elevation loss)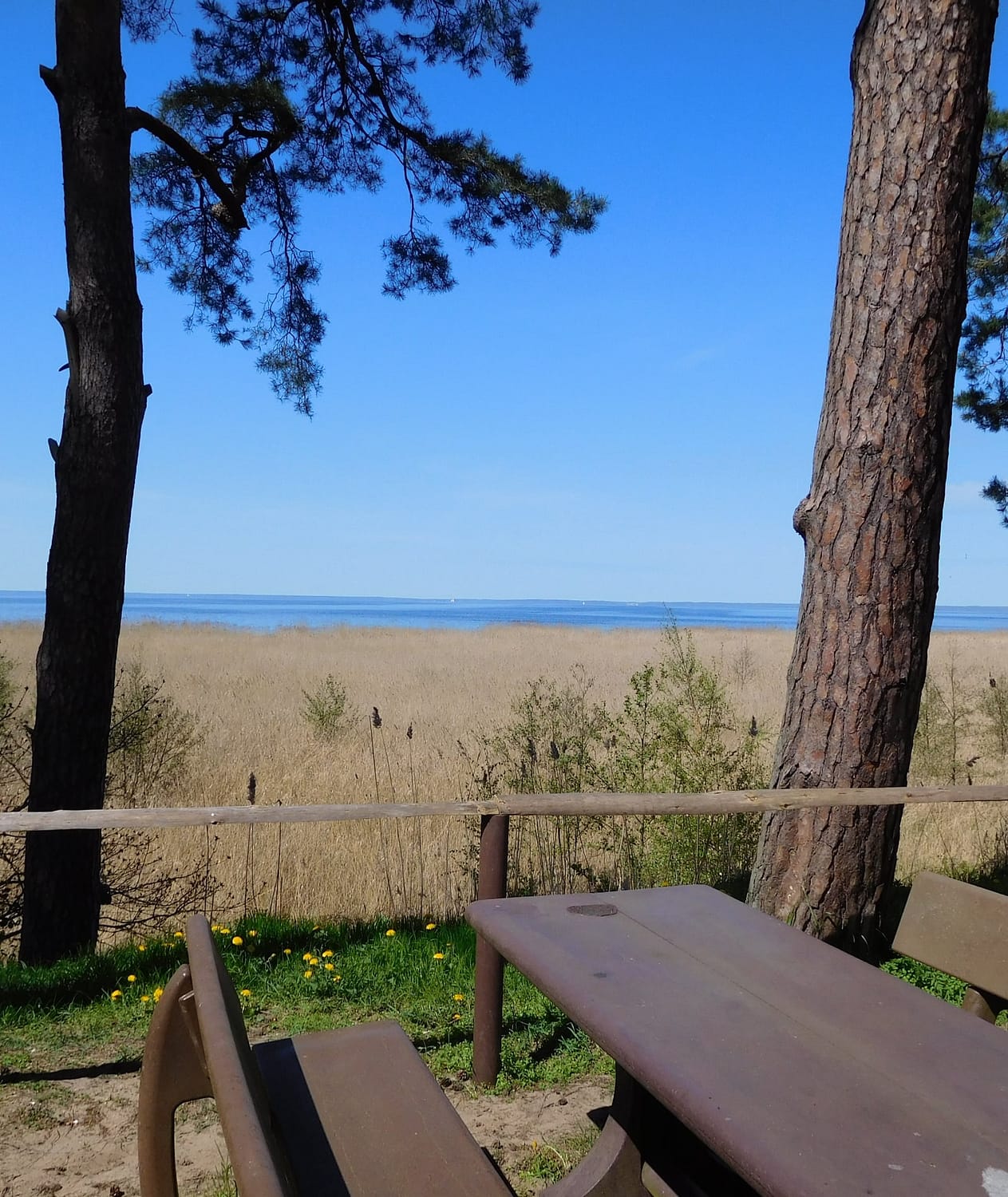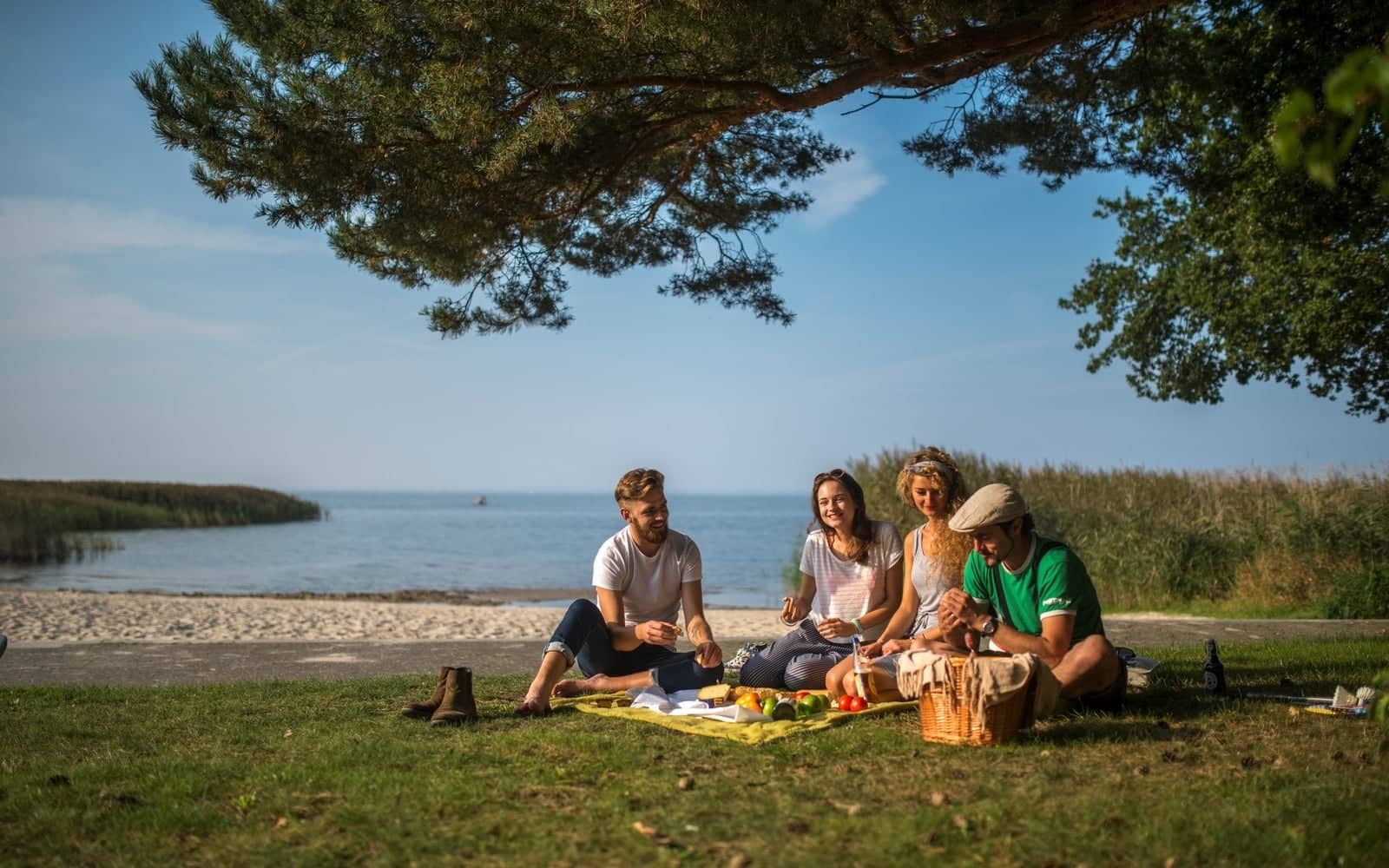 Lubin: Round trip to the Turquoise Lake
Difficulty: Easy
Distance: 5.71 km
Duration: 1.5 hrs
Ascent: 80 m (elevation gain)
Descent (total): 70 m (elevation loss)